NEW PRODUCT (with original packaging) -- 65CM Holographic Intelligent Display 3D Billboard
The original 3D hologram fan 65cm WIFI . genuine,stable, high quality .

1 Four-axil Design.

Four blade is the tend of holograms, minimizes the ring grain effect and vibration.There are more space to install the LED beads. The resolution is determined by the quantity of beads,rotating speed and led beads quality. .


2. High transfer speed.

Holo65 support two uploading models, APP or SD card. The transfer speed is fast and convenience.

3 Software and APP

Holo65 APP function is simple, just support uploading 3D video, The PC software support multiple video conversions, control it by remote.


4. Linkable

The 65cm hologram fan can be linkable , several pcs link together can be synchornized to get larger image show .
Holo65cm image size is 25.6 inch,720P resolution 3D effect is far more shocking than other models.
Best for exhibitions, large venues with high requirements for product display.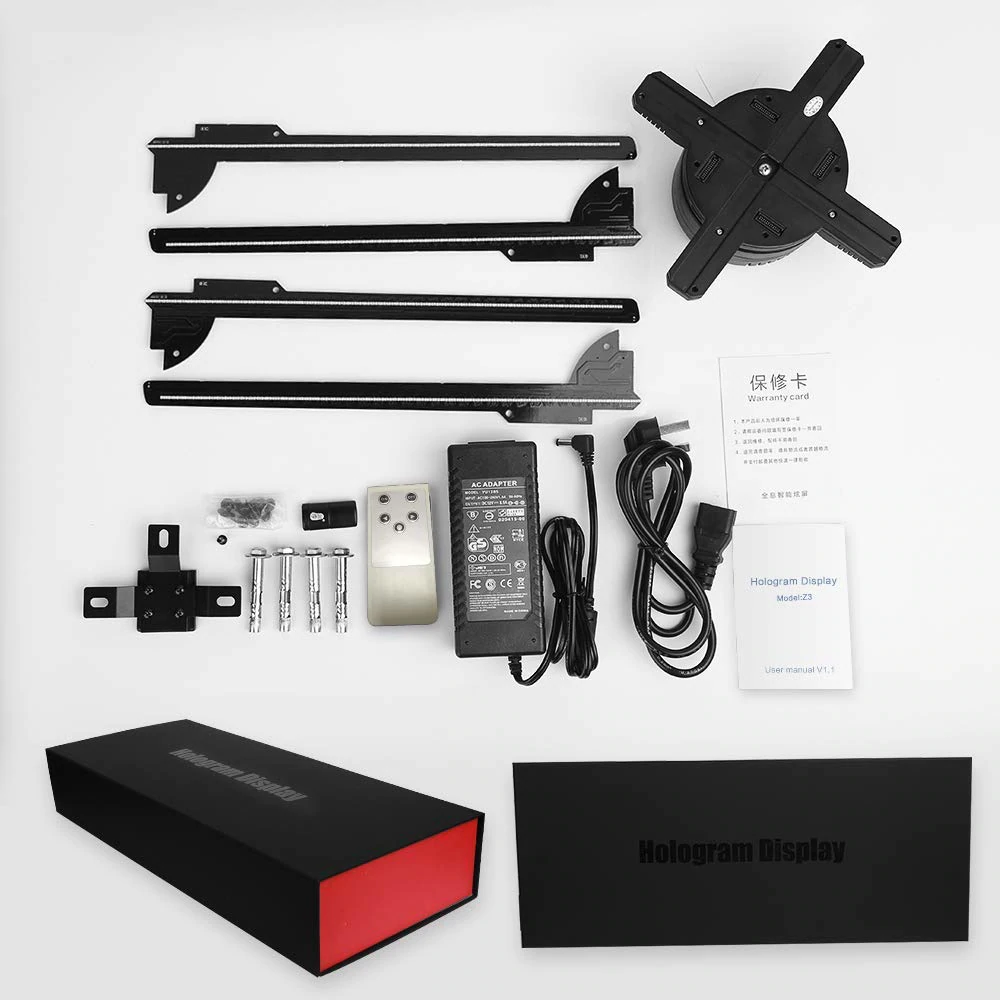 Note:
1. Please read the manual carefully before using.
2. The product is suitable for indoor to use.If for outdoor use, please provide a protective shield.
3. It is recommended that the product should be installed in a position above 3.5 meters, otherwise it is necessary to provide a protective shield.
4. Custom video and pattern editing, memory card with pattern editing software.
5. Edit software suitable for Windows XP/Windows 7/Windows 8/Windows 10 Computer operating systems.
6. Non-professional do not disassemble the product to avoid damage or personal injury.
7. Please install the product in a position that is not accessible to people,No touch; otherwise, you must be equipped with a protective shield.
8. Due to the different monitor and light effect, the actual color of the item might be slightly different from the color which is showed on the pictures.
9. Please allow 1-3cm measuring deviation due to manual measurement.