AWG9002
Highlights:
1. Navigation / GPS integrated in the device
2. Compatible with Iphone and Android smartphones
3. Handsfree, Bluetooth and Wifi features
4. Touch screen, USB ports and the steering wheel operation functions.
Applicable Models:
BMW 5 Series E39 1996-2001 with Old 17-Pin connector
BMW 5 Series E39 2002-2003 with New 40-Pin connector
BMW X5 E53 2000-2001 with Old 17-Pin connector
BMW X5 E53 2002-2007 with New 40-Pin connector
BMW M5 1996-2003 with Old 17-Pin or New 40-Pin connector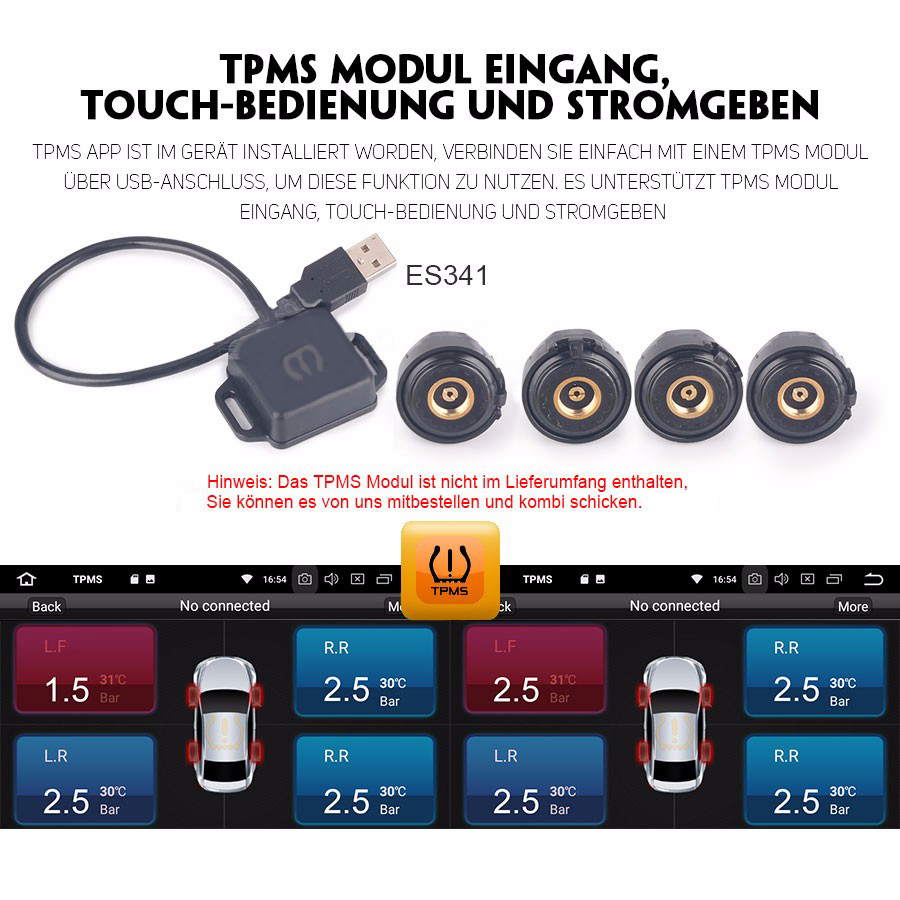 OS: Android 9.0 systemCPU: Octa Cortex
RAM: SAMSUNG DDR3 4GB
high resolution 1024 * 600
9 EQ equalizer for music
Standby current: Operating voltage: 10.8 ~ 14.8V
Video decoder: 1080P

Android phone mirroring by WIFI and Airplay for Android phone

WIFI 3G Support 3G / 16G / Wifi hotspot sharing network from your phone, Only Support 3G WCDMA Sim Card for 3G Dongle.
We offer professional installation service (assembly) of car radios / multimedia and accessories.
For the installation price information or appointments please contact us either by email at
verkauf@buybest.ch
or by phone at 0796898878. Then just come with your vehicle over!
Let us advise you, we are happy to help.