Android 8.0 Octa-core 4GB RAM 32GB ROM Car DVD For BMW 5series E39 X5 E53 M5

Highlights:
1. Navigation / GPS integriert im Gerät
2. Kompatibel mit Iphone und Android smartphones, Mirror Link ( Spiegel Link ) Funktionen
3. Freisprechanlage, Bluetooth und Wifi Funktionen ( über Hotspot vom Handy oder externen 3G/4G Modem und SIM Karte )
4. Touchscreen, USB Anschlüsse und playstore
5. Das beste Multimedia/ Autoradio mit Android Betriebsystem
Applicable Models:
BMW 5 Series E39 1996-2001 with Old 17-Pin connector
BMW 5 Series E39 2002-2003 with New 40-Pin connector
BMW X5 E53 2000-2001 with Old 17-Pin connector
BMW X5 E53 2002-2007 with New 40-Pin connector
BMW M5 1996-2003 with Old 17-Pin or New 40-Pin connector
OS: Android 8.0 system
CPU: Octa Cortex
RAM: SAMSUNG DDR3 4GB
high resolution 1024 * 600
9 EQ equalizer for music
Standby current: Operating voltage: 10.8 ~ 14.8V
Video Decoder: 1080P

Android phone mirroring by WIFI and Airplay for Android phone
WIFI 3G Support 3G / 16G / Wifi hotspot sharing network from your phone, Only Support 3G WCDMA Sim Card for 3G Dongle.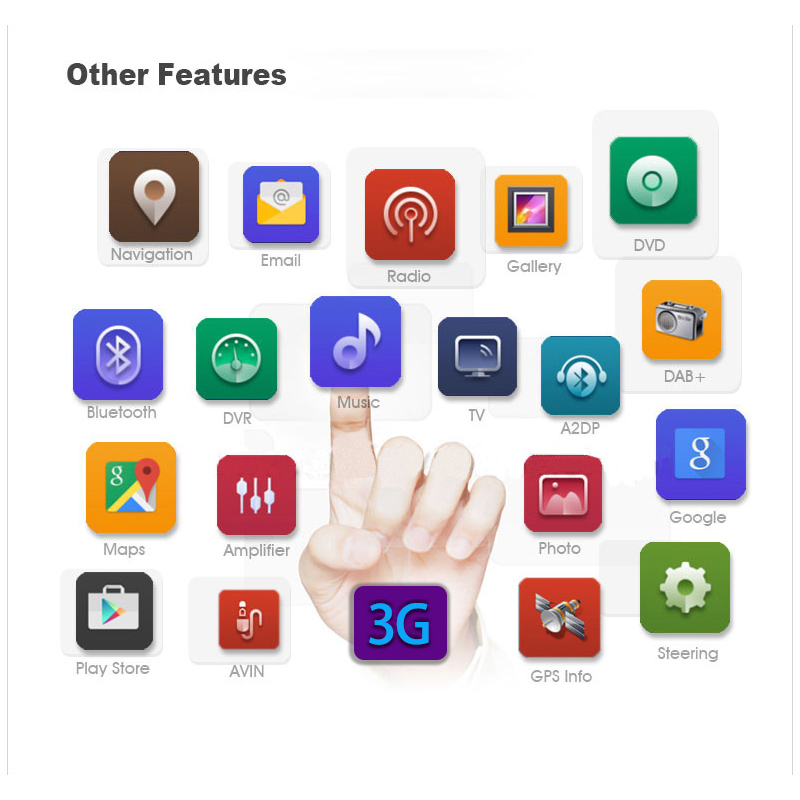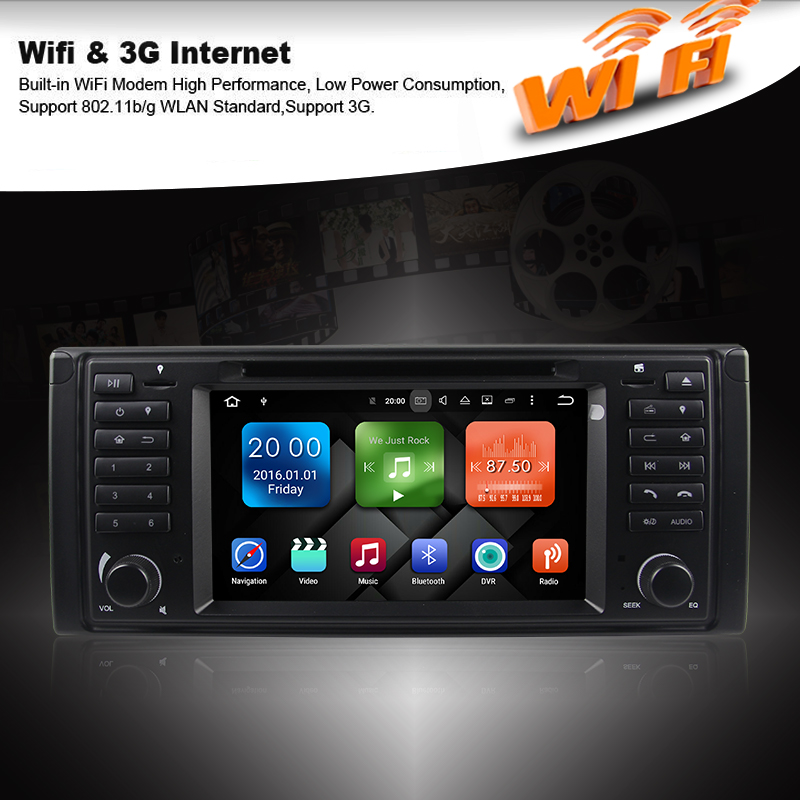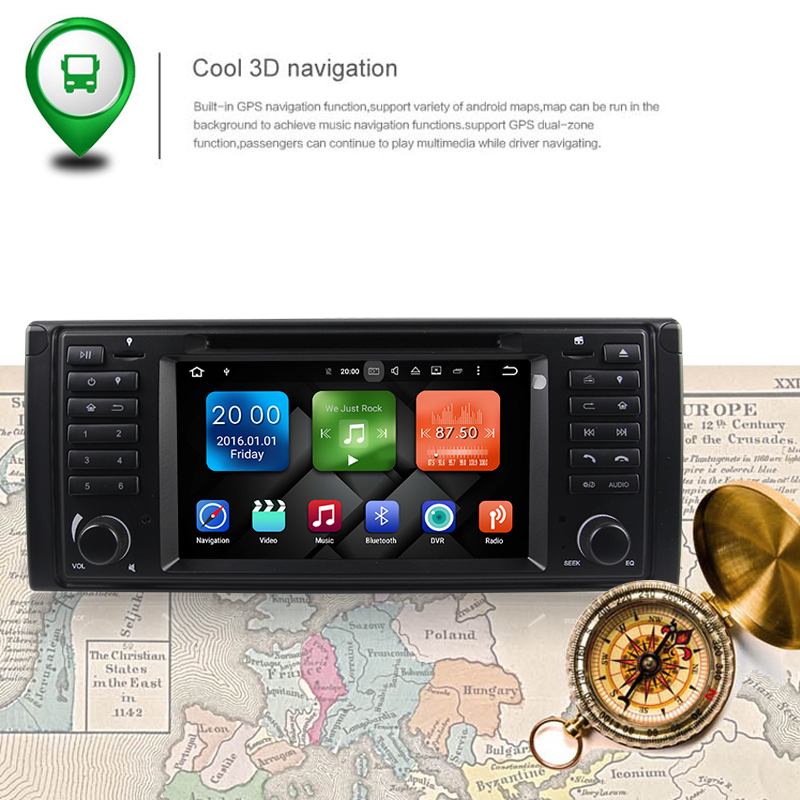 We offer professional installation service (assembly) of car radios / multimedia and accessories.
For the installation price information or appointments please contact us either by email at
verkauf@buybest.ch
or by phone at 0796898878. Then just come with your vehicle over!
Let us advise you, we are happy to help.